My Family
On this page you will find pictures of my family. We have 3 children, two girls ages 22, 19 and a son, almost 14. Out oldest daughter is almost done with college after 4 years.

We have lived outside of Seattle, Washington since 1981 and in this house for 9 years. Life in Seattle can be quite a challenge due to the rain in this part of the country. But, it is a beautiful place to be when the sun shines (grin).

Below is some pictures of the kids and my better half of 23 years. This picture was taken in 1985. The girls were 7 and 5 years old, Chris was 3 months.




Angelas senior picture in high school,1996.




Nicole at high school graduation 1999 with her dad.(Hubby Don)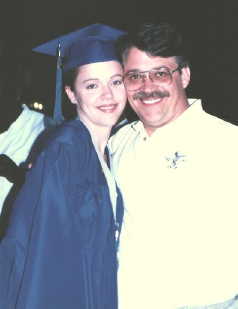 Our girls sunbathing in Eastern Washington at Lake Katchees, 1989.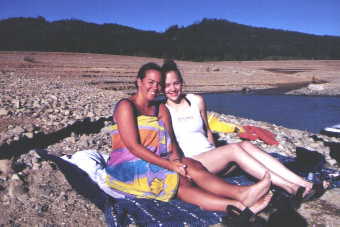 And a picture of all three kids. Left to right: Angela, Nicole and Christopher.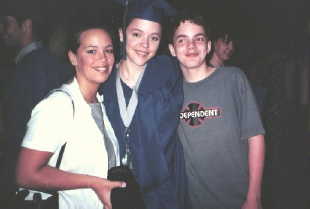 At Angela's 21st birthday in Pullman, Wa. having a birthday drink with dad.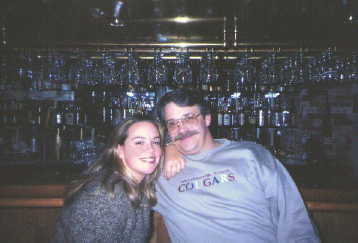 Angela with Mom (me) in Pullman, Washington, at Mom's Weekend, 1989.




On Dec 13 1999, our cat Pepper lost his battle with kidney failure. He was 6 years old. We found him sick in the spring of 1993 when he was 2 months old and nursed him back to health. In his little life he was sick several times over the years including having Pneumonia one spring. In the spring of 1999 kidney failure became his main illness. He was lost for one week. While picking him up at the vets, he jumped out of the truck. We spend 7 days looking for him and finally found him. He became half way well until 2 weeks ago when his kidneys failed again and he lost his battle with life. He is and will be sadly missed by all members of this family.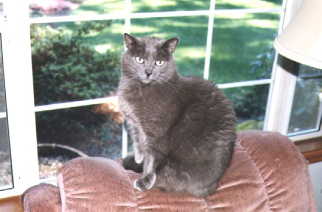 Pictures and copyright: Carmen Adams, 1999