The Laughlin Meet & Greet
On Oct.2 & 3rd 1999, eight members of the Motorcycles Community got together for the first time to meet. These are some pictures of the meet and the fun we had. A second meeting is set for Feb. 5-6 1999 in Laughlin, Nevada.





Standing in the heat. It was 120 F in the sun that day. From left to right: Jumper, Joanna, Minxy and HarleyAZ.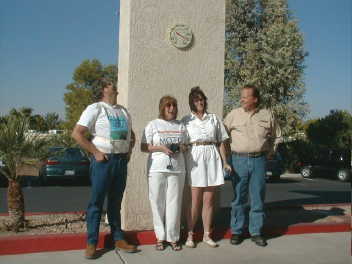 MotoCentral Editor in Chief Joanna Strohns 1993 Honda Gold Wing Aspencade.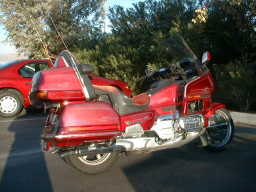 <

Frank (Sunrider) relaxing in front of The Days Inn Hotel with Minxy.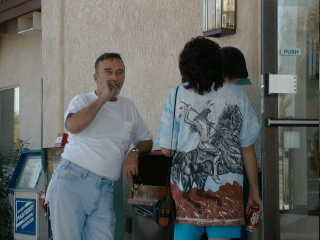 HarleyAz's Baby.




Sharing a laugh : Joanna and Minxy.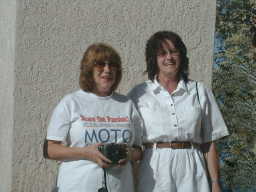 In front of the Days Inn Hotel, Sunrider(Frank) LadyBlue (Carmen) and Jumper (Steven).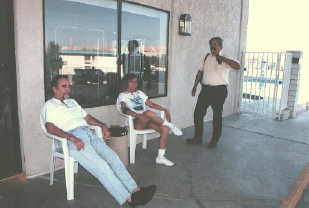 Relaxing with Sunrider, Carmen and Frank.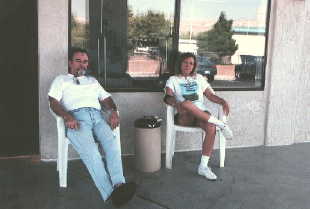 The Colorado River Shuddle. It takes passengers from Laughlin, Nevada across the river to Bullhead City, Arizona.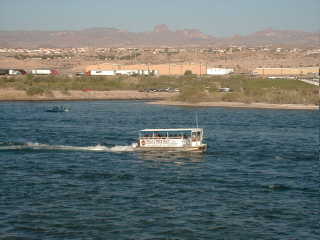 Pictures and copyright : Carmen Adams, 1999